One of the greatest fears that those in their advancing years and the ones who love them face is late-life cognitive decline.  There are normal age-related changes that are sometimes hard to detect and leave the one affected still able to perform the everyday activities of life.
And then there is mild cognitive impairment—a stage in cognitive decline in which memory, language, thinking, and judgment have declined to the point that the one affected and their friends and family have noticed some impairment, but it is not severe enough to interfere with the day-to-day tasks of life.  At this stage, some will get better, some will remain at this level, and others will progress to dementia.  Once this stage is reached, they can no longer perform the daily tasks of living without assistance.
The Risks
Knowing the risks associated with cognitive decline can help you and your family make good decisions regarding lifestyle. While there are no guarantees in life, knowing you've done all you can to minimize the risks will leave you sleeping a little easier.
The Sydney Memory and Ageing Study followed 889 community-dwelling participants for 2 years. Their ages were anywhere from 70 to 90.  They found that all showed some measure of cognitive decline and 14 percent of the participants developed mild cognitive impairment or dementia.  Some of the risk factors proved to be age, history of depression, coronary artery disease, arthritis, and stroke.
The National Institute on Aging has reported additional risk factors beyond these diseases.  They include some medications, smoking, excessive alcohol intake, isolation, insomnia, poor diet and lack of exercise.

Minimizing the Risks
Help your parent live the best life possible by setting up a lifestyle plan that minimizes the risks for cognitive decline.  Join in and help your parent succeed by being a good example and incorporating the changes in your life as well as theirs.
Make a list of your parent's medications and over-the-counter remedies and bring it to their pharmacist. Ask them to look it over for any drug interactions or medications that could contribute to cognitive decline.  There are often alternatives, a change in dose, or time of day taken that can help minimize the effects.
Smoking increases the risk of heart attack, stroke, and lung disease.  Studies have shown that even in mid-life, smoking 20 or more cigarettes per day leads to cognitive impairment.  If your parent smokes, help them stop. SmokeFree 60+ is a government sponsored website that provides tips, tools and online support for seniors.
As people age, they become more sensitive to the effects of alcohol.  In addition, they often are taking multiple medications, many of which should not be mixed with alcohol.  Provide your parent with substitutes such as sparkling water with a dash of lemon or lime or herbal teas and, if they drink, try to limit their intake to a glass of wine with dinner.  If they appear to have a problem, consult their primary health care provider.
Eating right and exercising are good for just about anything that ails you including the brain.  If there is work to be done in this area, consider starting slow and building up.  Add fruits and vegetables and a 10-minute walk a day and progress from there.
Senior Care Provider
Loneliness has been linked to a higher risk of developing dementia.  A senior care provider can not only assist with everyday activities, they can also prepare healthy meals, accompany your parent on their daily walk and provide the companionship that contributes to a healthy mind and body.
If you or an aging loved one are considering homecare in Alexandria, VA, contact the caring staff at Access Home Care Inc. Proudly Serving Northern Virginia and Surroundings for over 12 years. Call Us: (703) 765-9350
Resources
http://journals.plos.org/plosone/article?id=10.1371/journal.pone.0065841
https://www.nia.nih.gov/health/risks-cognitive-health
https://www.ncbi.nlm.nih.gov/pmc/articles/PMC1447882/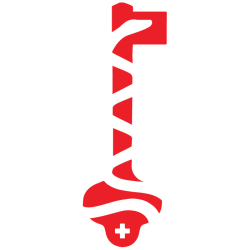 Latest posts by Anna Mensah-Nti, MSN-Ed, BSN, RN Founder
(see all)