Access Home Care has been providing non-medical home care and private duty nursing care to seniors and intellectually and developmentally disabled (IDD/DD waiver) clients for the past 19 years. Our unique experience in this area, has enabled us to proudly serve individuals residing in residential facilities and homes. Our staff goes through DSP training by the Virginia Department of Behavioral Health. Our registered nurses are experienced in formulating a care plan and working with the local Community Services Board to ensure that your loved one receives the best care to thrive in the community.
Access Home Care has one goal in mind: To provide individuals with affordable, competent, comprehensive and excellent services in the comfort of their own home. Access Home Care makes life easier and provides you with the peace of mind. Our commitment to excellence reflects in the care we provide. We provide you with the peace of mind knowing that your loved one is receiving quality care in the home.
For many seniors and aging adults, 24-hour home care can be the best way to provide the care they need while allowing them to remain independent and in the comfort of their own home. This type of care is often a solution for families who are struggling to care for their aging loved one while still maintaining their own lives. 24-hour Home Care with Access Home Care provides the assurance that a professional caregiver is always present in the home, providing care, support, and companionship.
When considering 24-hour Home Care, it is important to understand the difference between hourly care and live-in home care. Hourly care typically means that a caregiver will come to the home for a set number of hours each day, while live-in care means that the caregiver will be present in the home 24 hours a day, 7 days a week. Additionally, families should ensure they are choosing the right 24-hour Home Care agency that will provide the best care for their loved one.
24-Hour Home Care

Live-In Home Care and Hourly Home Care

In-Home Care for People with Intellectual and Developmental Disabilities

Personal Care Services

Dementia Home Care

Senior Home Care
As one of our specialties, Access Home Care has specially trained nursing assistants, home health aides and nurses to provide in the group or residential homes for individuals with intellectual disability. We do provide personal and respite care, skilled nursing and intermittent care to ID waiver recipients.
Registered Nurses

Licensed Practical Nurses

Certified Nursing Assistants

Home Health Aides

Companions

Housekeepers

Grocery Shoppers

All staff are licensed, certified, insured and bonded
What is 24-Hour Home Care?
Twenty-four-hour support provides around-the-clock peace of mind for those in need of assistance. 24-Hour Home Care is a comprehensive service that ensures those in need of care and support are able to receive it 24 hours a day, seven days a week. It offers a wide range of services, including personal care, companionship, and assistance with activities of daily living. 
This type of care with Access Home Care is typically provided in-home and is tailored to each individual's needs and preferences. In addition, it helps those who need assistance to maintain their independence and remain in their own home as long as possible.
24-Hour Home Care also offers a variety of specialized services, such as medication management, nutrition and hydration assistance, as well as transportation and medical appointment assistance. These services help to ensure that the person in need is receiving the best possible care, while also providing the family with peace of mind knowing that their loved ones are being taken care of. 
Additionally, 24-Hour Home Care is a cost-effective option for those in need of hour home care, as it is usually much less expensive than other forms of long-term care.
Providing 24-Hour Home Care in Alexandria, Arlington, Fairfax, Leesburg, Reston, Herndon, Manassas, Ashburn, Falls Church, McLean, Fort Belvoir, Old Town Alexandria, Lorton, Springfield, Woodbridge and throughout Northern Virginia.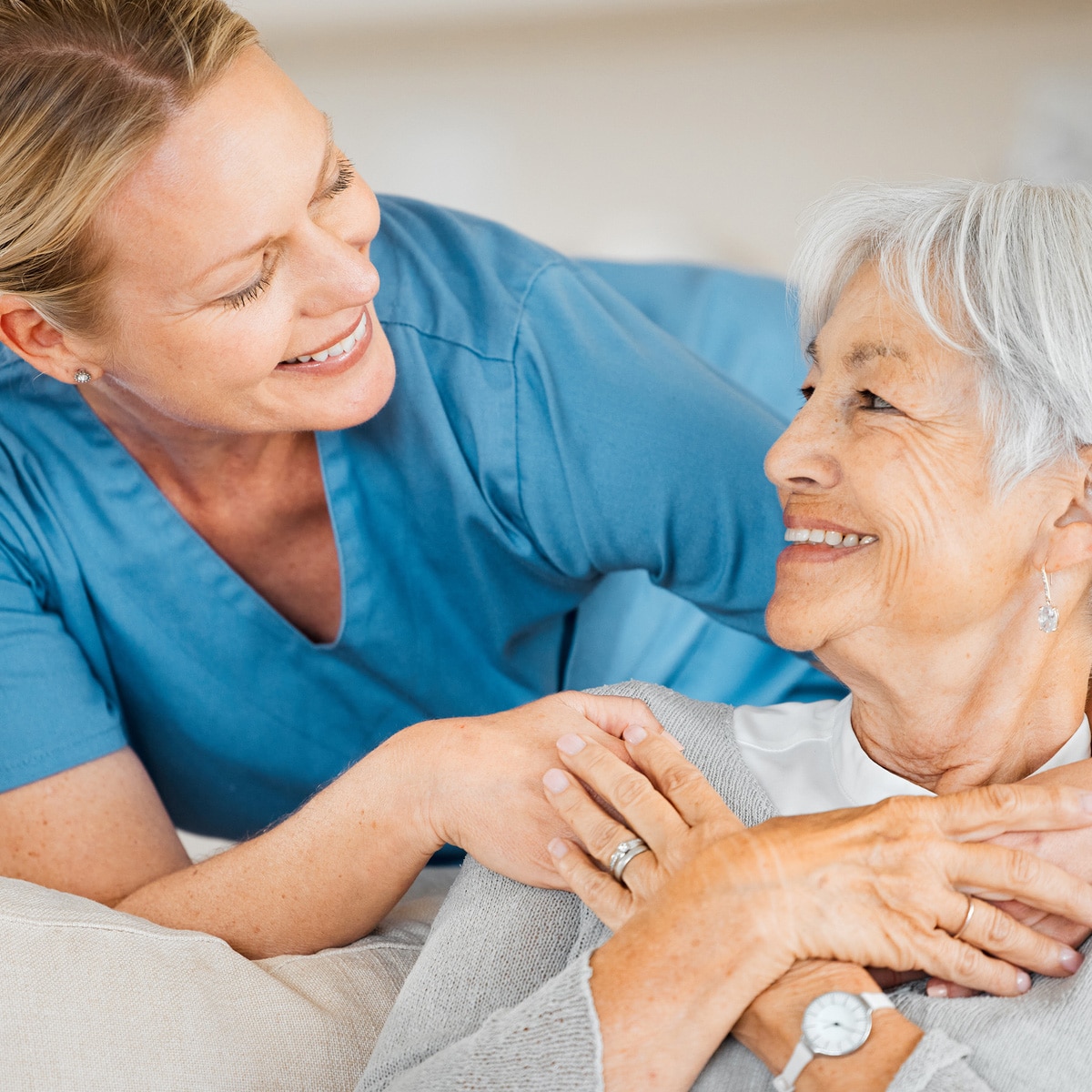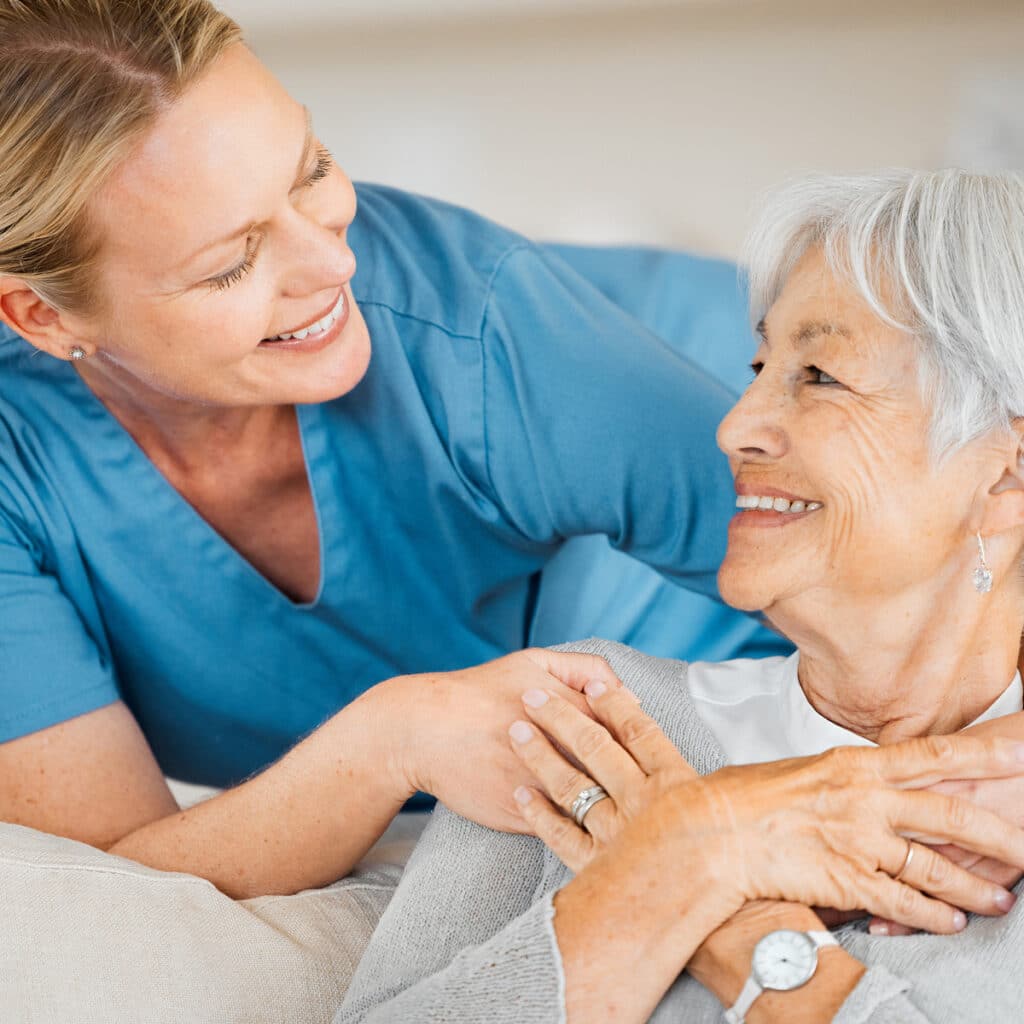 What is the Difference Between Hourly Care and Live-In Home Care?
With around-the-clock support, you can ensure your loved one is never alone – you can always be there, even when you're not. Home care can come in two forms: hourly care and live-in home care. Here are the main differences between the two:
Hourly care

is perfect for those who need support for certain activities throughout the day, such as bathing, meal preparation, and transportation.

Hourly care

is best for families who need an

AWAKE caregiver

at night.

Live-in home care

is ideal for those who need a more comprehensive level of care, such as those with chronic illnesses or mobility challenges. This type of care provides a caregiver who lives in the home and is available 24/7.

Hourly care

is typically less expensive than live-in care, and can offer more flexibility in scheduling.

Live-in home care

offers a more permanent solution for those who need more extensive care and attention.

Live-in caregivers

must be provided with their own room for sleeping and breaks. They must be able to sleep 6-8 hours at night.
When choosing home care, it's important to consider the needs of your loved one and your own budget. Whether you choose hourly or live-in home care, you can rest assured that your loved one will be safe and well taken care of with Access Home Care.
Learn more About Us and what sets us apart from the rest. Our leadership, mission, values and vision have allowed us to shine above the rest.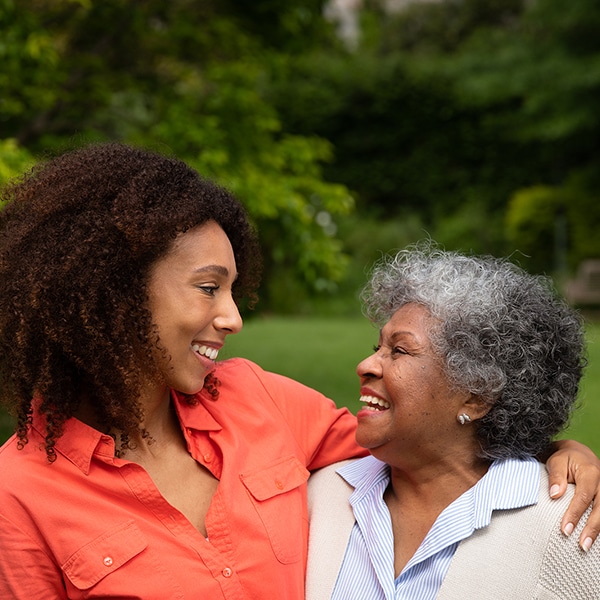 How Do I Convince My Aging Adult that 24-Hour Home Care is a Good Idea?
Convincing an aging adult to accept 24-hr care can be daunting, but it offers a chance to rest and relax, giving them the freedom to live life to its fullest. 
Explaining the benefits of having someone to provide care for them around the clock can help to alleviate their anxiety. Benefits of 24-hour care can include:
Improved quality of life:

24-hour care helps to ensure that seniors will receive the care and assistance they need to maintain their independence and quality of life.

Increased independence:

With 24-hour care, seniors can remain in their own homes, surrounded by familiar settings and people, instead of being moved to a nursing home or other facility.

Enhanced safety:

24-hour care can provide an extra layer of safety and security for the senior, as the care provider will be available to respond if an emergency or other situation arises.
Explaining these benefits in a compassionate and caring manner can help to convince an aging adult that 24-hr home care is a good idea. Through conversation and understanding, families can explain why it's important for their loved one to receive this kind of care. 
It's also important to be patient and understanding, as this can be a difficult and emotional decision for the elderly person to make. With the right approach, families can help their elderly family members to understand the importance of 24-hour care and make the best decision for their needs.
How Do I Find the Right 24-Hour Home Care Agency?
The best place to start is by doing research on local home care agencies and understanding what services they offer. Ask questions about their aroundtheclock care and livein home care options and find out how much experience their staff has. It is also important to make sure that the agency is properly licensed and insured.
Additionally, it is a good idea to ask for referrals from family and friends, and read reviews from former clients.
When narrowing down your list of potential 24-hour home care agencies, be sure to schedule a meeting with each one to get a better sense of the services they provide. Ask about their staff and the type of care they offer, and make sure the agency is a good fit for your needs. 
Finally, be sure to ask about the cost of services and any payment options they offer. With the right research and due diligence, you can find the perfect 24-hour home care agency for your loved one.
Our skilled and dedicated leadership team has been working in health care for over 20 years. Click here to see the rest of our Care Services.
How Does 24-Hour Home Care Provide Respite for the Family Caregiver?
You're feeling the weight of the world on your shoulders, so 24-hour Home Care can provide a much-needed respite like a cool breeze on a hot summer day.
Hourly home care services allow family caregivers to take breaks from their responsibilities and have time for themselves.
Having awake caregivers at night gives family caregivers the peace of mind that their loved one is in safe hands and being well taken care of.
24-hour Home Care provides the opportunity for family caregivers to take a break from their duties and do things they enjoy, such as running errands, going to the gym, or catching up with friends.
Having awake caregivers at night also allows family caregivers to sleep better, knowing that their loved one is safe and being well cared for while they get the rest they need.
With Access Home Care's 24-hour Home Care, family caregivers can enjoy some respite from eir caregiving responsibilities, allowing them to come back to their duties with renewed energy and joy.
We strive to provide the highest quality of care at an affordable cost. Reach out to us today to get started.
Frequently Asked Questions About 24-Hour Home Care
24-hour home care provides a range of services to support individuals with their daily needs. This care can include assistance with personal hygiene, providing meals, housekeeping, medication reminders, and transportation to appointments. 
It also involves providing companionship, helping with physical exercise, and engaging the individual in recreational activities. 24-hour home care can be tailored to meet the individual's needs, ensuring they receive the highest level of care and support.
Qualifying to work in 24-hour home care requires a variety of skills, training, and qualifications. Home care workers must possess compassion and patience to provide care, and must also be able to lift and move patients and assist with toileting and bathing. 
In addition, they must have a valid driver's license and a current first aid and CPR certification. Depending on the state, they may also need to complete a certain number of hours of additional training, such as in nutrition, health safety, and emergency preparedness. 
Working in 24-hour home care requires dedication, compassion, and the willingness to serve others.
When it comes to providing care for a loved one, 24-hour home care can be a daunting task. In today's modern world, however, there are more resources available than ever before to make this process easier. From professional home health aides to online support groups, there is something to fit every family's needs and budget. Utilizing these additional resources can help ensure that your loved one receives the best care possible while still allowing them to maintain their independence. So, don't be afraid to reach out for help; you don't have to go it alone!