In-Home Personal Care Services
Access Home Care has been providing non-medical home care and private duty nursing care to seniors and intellectually and developmentally disabled (IDD/DD waiver) clients for the past 19 years. Our unique experience in this area, has enabled us to proudly serve individuals residing in residential facilities and homes. Our staff goes through DSP training by the Virginia Department of Behavioral Health. Our registered nurses are experienced in formulating a care plan and working with the local Community Services Board to ensure that your loved one receives the best care to thrive in the community.
Access Home Care has one goal in mind: To provide individuals with affordable, competent, comprehensive and excellent services in the comfort of their own home. Access Home Care makes life easier and provides you with the peace of mind. Our commitment to excellence reflects in the care we provide. We provide you with the peace of mind knowing that your loved one is receiving quality care in the home.
In-home personal care services with Access Home Care can provide a much-needed respite for the family caregiver. These services can provide compassionate, personalized care and assistance for seniors who need help with daily activities. From meal preparation to assistance with bathing and dressing, in-home personal care services can make a huge difference in the life of an aging adult. With the right care services, seniors can remain safe and comfortable in their own homes, allowing them to live with dignity and independence for as long as possible.
24-Hour Home Care

Live-In Home Care and Hourly Home Care

In-Home Care for People with Intellectual and Developmental Disabilities

Personal Care Services

Dementia Home Care

Senior Home Care
As one of our specialties, Access Home Care has specially trained nursing assistants, home health aides and nurses to provide in the group or residential homes for individuals with intellectual disability. We do provide personal and respite care, skilled nursing and intermittent care to ID waiver recipients.
Registered Nurses

Licensed Practical Nurses

Certified Nursing Assistants

Home Health Aides

Companions

Housekeepers

Grocery Shoppers

All staff are licensed, certified, insured and bonded
What is Personal Care at Home?
Whether you need a little extra help or a lot, having someone come to your house to provide support can make a world of difference. Personal care at home is a service that helps individuals who need help with activities of daily living such as bathing, dressing, and other tasks necessary to maintain a good quality of life. It's an invaluable service that allows people to stay in their own home while remaining independent. 
Personal care at home is tailored to each individual's needs and can be as little or as much as they require. Caregivers are skilled and compassionate, providing assistance and support with dignity and respect. They are also trained to handle any emergency situations that may arise, ensuring the safety of the person they are caring for. 
Personal care at home ensures that individuals can remain in their own homes, allowing them to maintain their independence and enjoy their life to the fullest.
Providing Personal Care at Home in Alexandria, Arlington, Fairfax, Leesburg, Reston, Herndon, Manassas, Ashburn, Falls Church, McLean, Fort Belvoir, Old Town Alexandria, Lorton, Springfield, Woodbridge and throughout Northern Virginia.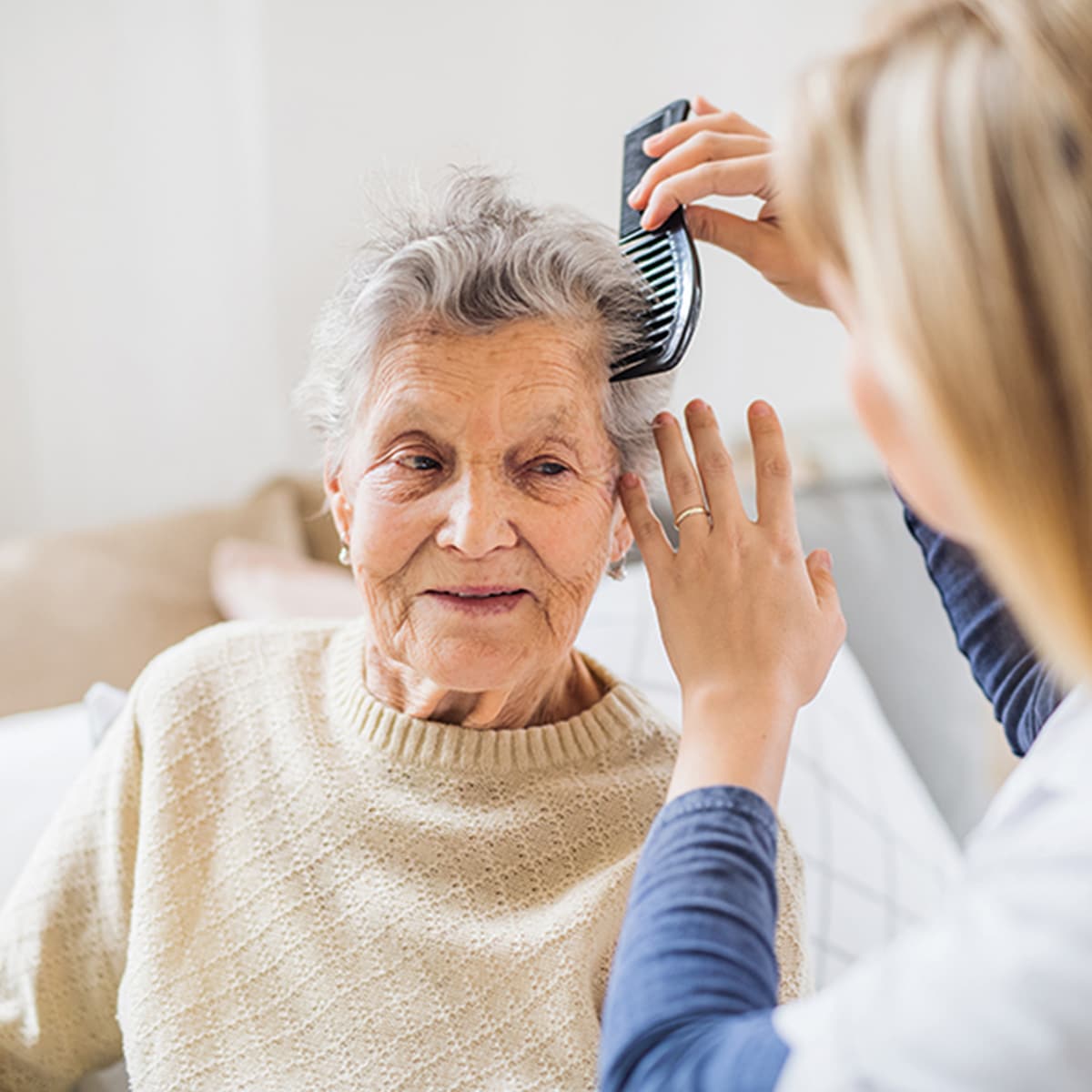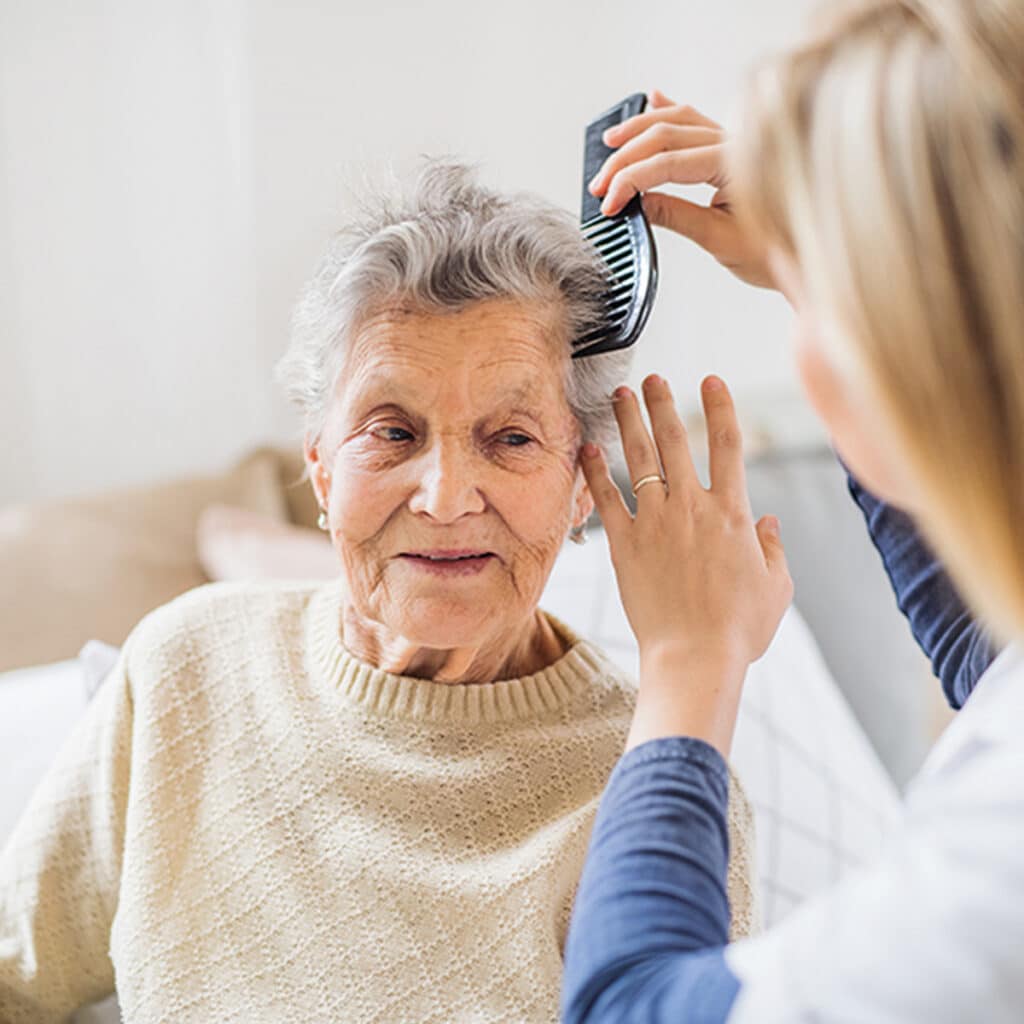 What Are Personal Care Services with Access Home Care?
Our personal care services are designed to help people with daily activities that they are not able to do themselves. This includes activities such as feeding, grooming, and dressing. These personal care services also involve providing support with special needs, such as mobility issues, dementia, or medical conditions. Also, our personal care services are tailored to the individual and can be provided in the comfort of their home.
The aim of Access Home Care's personal care services is to ensure that individuals receive the care and support they need in order to stay safe and independent in their own home. Our personal care services providers are highly trained and have experience in providing the best care possible to those in need.
They understand the importance of maintaining privacy and dignity, and strive to ensure the highest level of respect and care for each individual. Our personal care services are a valuable asset to anyone who needs assistance with their daily activities.
Learn more About Us and what sets us apart from the rest. Our leadership, mission, values and vision have allowed us to shine above the rest.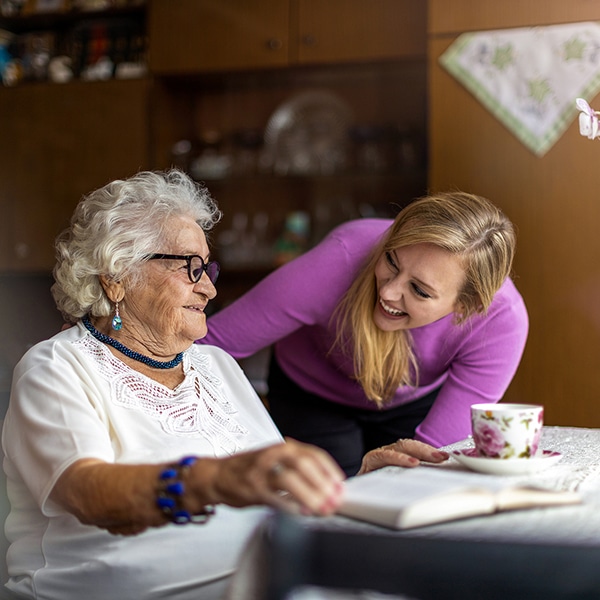 How Do I Convince My Aging Adult that In-Home Personal Care Services are a Good Idea?
Exploring in-home assistance for your aging adult can be a refreshing respite for both of you, so don't be afraid to take the plunge! When considering in-home personal care services for your aging adult, it's important to recognize the potential benefits for both of you. 
By having a professional help with everyday tasks, such as ambulating, incontinence care, and meal preparation, you can get the break you need to help you feel more energized, refreshed, and ready to continue being a caregiver.
However, convincing your aging adult of the benefits of in-home personal care services can be difficult. Start by talking to your aging adult openly and honestly about your concerns and why you think the service may be beneficial. Be sure to emphasize that the services are meant to help prevent both of you from feeling overwhelmed and stressed.
Additionally, you can discuss the sense of security that comes with having a professional in-home aide, and the connection that will be built between your aging adult and the aide. Ultimately, it is important to understand that this is your aging adult's decision and that it should be respected.
How Do I Find the Right Personal Care Services Agency?
Searching for the perfect personal care agency can be overwhelming, but finding the right fit can bring peace of mind and security. Taking the time to research various agencies and compare their services can help make the selection process easier. It is important to ensure that the agency provides the services that are needed, such as transferring, toileting, and other in-home personal care services.
The best way to find a reputable personal care services agency is to talk to family, friends, and other trusted sources for referrals. Also, searching online can be a helpful tool to compare different agencies and read reviews from current and past clients. When considering a particular agency, make sure to ask detailed questions about their services, staff qualifications, and any other concerns. 
Additionally, it can be beneficial to visit the agency in person and get a firsthand view of the services they provide. Taking the time to thoroughly research different agencies will help ensure that the right personal care services agency is selected.
Our skilled and dedicated leadership team has been working in health care for over 20 years. Click here to see the rest of our Care Services.
How Do In-Home Personal Care Services Provide Respite for the Family Caregiver?
You can find respite from the demands of family caregiving by taking advantage of in-home assistance tailored to your needs. In-home personal care services provide a range of services, from basic assistance with activities of daily living to more comprehensive support with medical needs. These services are tailored to the specific needs of each individual and provide respite for the family caregiver.
In-home personal care services provide a safe and reliable way for families to take care of their loved ones without sacrificing their own quality of life.
Caregivers can choose the level of support that best fits their situation, offering much needed respite and peace of mind. 
Personal care at home can include activities such as meal preparation, bathing and grooming, medication reminders, and light housekeeping. In-home personal care services can also help with managing chronic conditions and can provide access to medical equipment and supplies, when necessary.
We strive to provide the highest quality of care at an affordable cost. Reach out to us today to get started.
Frequently Asked Questions About Personal Home Care