Access Home Care has been providing non-medical home care and private duty nursing care to seniors and intellectually and developmentally disabled (IDD/DD waiver) clients for the past 19 years. Our unique experience in this area, has enabled us to proudly serve individuals residing in residential facilities and homes. Our staff goes through DSP training by the Virginia Department of Behavioral Health. Our registered nurses are experienced in formulating a care plan and working with the local Community Services Board to ensure that your loved one receives the best care to thrive in the community.
Access Home Care has one goal in mind: To provide individuals with affordable, competent, comprehensive and excellent services in the comfort of their own home. Access Home Care makes life easier and provides you with the peace of mind. Our commitment to excellence reflects in the care we provide. We provide you with the peace of mind knowing that your loved one is receiving quality care in the home.
Private Duty Nursing is a valuable service for individuals who require specialized medical care in their home. It provides patients with the medical attention they need to safely remain in their own home and provides respite for family caregivers. Private Duty Nurses can provide a broad range of services including Ventilator and Tracheostomy Care, G-Tube Feeding, Seizure Precautions, and can be an essential resource for both the patient and family.
Access Home Care's Private Duty Nurses are highly skilled professionals who are trained to provide specialized medical care in the home. They are able to provide a wide range of care services to their patients, from basic assessments to complex medical treatments. The primary goal of Private Duty Nursing is to ensure the safety and comfort of the patient in their own home. Private Duty Nurses work closely with the family to create a personalized plan of care that meets the unique needs of the patient. They provide support and guidance to family caregivers, allowing them to take a break from their caregiving responsibilities and have some time to themselves.
24-Hour Home Care

Live-In Home Care and Hourly Home Care

In-Home Care for People with Intellectual and Developmental Disabilities

Personal Care Services

Dementia Home Care

Senior Home Care
As one of our specialties, Access Home Care has specially trained nursing assistants, home health aides and nurses to provide in the group or residential homes for individuals with intellectual disability. We do provide personal and respite care, skilled nursing and intermittent care to ID waiver recipients.
Registered Nurses

Licensed Practical Nurses

Certified Nursing Assistants

Home Health Aides

All staff are licensed, certified, insured and bonded
What is Private Duty Nursing with Access Home Care?
Providing specialized, around-the-clock care, private duty nursing ensures that those in need receive comprehensive, personalized attention. Private duty nursing is an invaluable service that offers skilled nursing care to those who require daily assistance with activities of daily living. 
Private duty nurses are typically employed by home health care agencies, and they deliver services in the home or other residential settings, such as assisted living facilities. 
Generally, private duty nursing can be used to provide assistance with medical tasks, such as wound care, medication management, ventilator care, ostomy care, tracheostomy care, G-Tube care and feedings, and other nursing tasks that require special knowledge or training.
Providing Private Duty Nursing in Alexandria, Arlington, Fairfax, Leesburg, Reston, Herndon, Manassas, Ashburn, Falls Church, McLean, Fort Belvoir, Old Town Alexandria, Lorton, Springfield, Woodbridge and throughout Northern Virginia.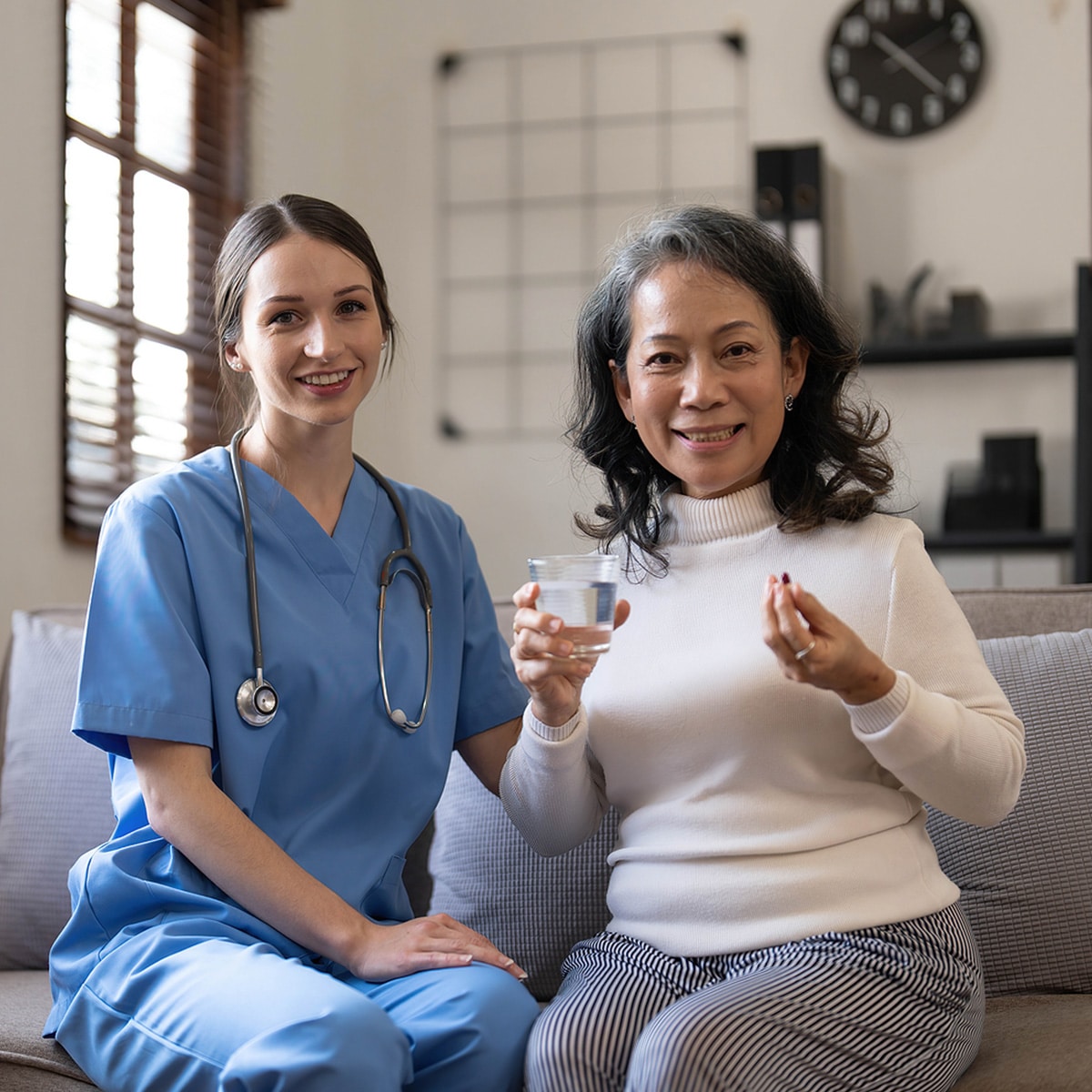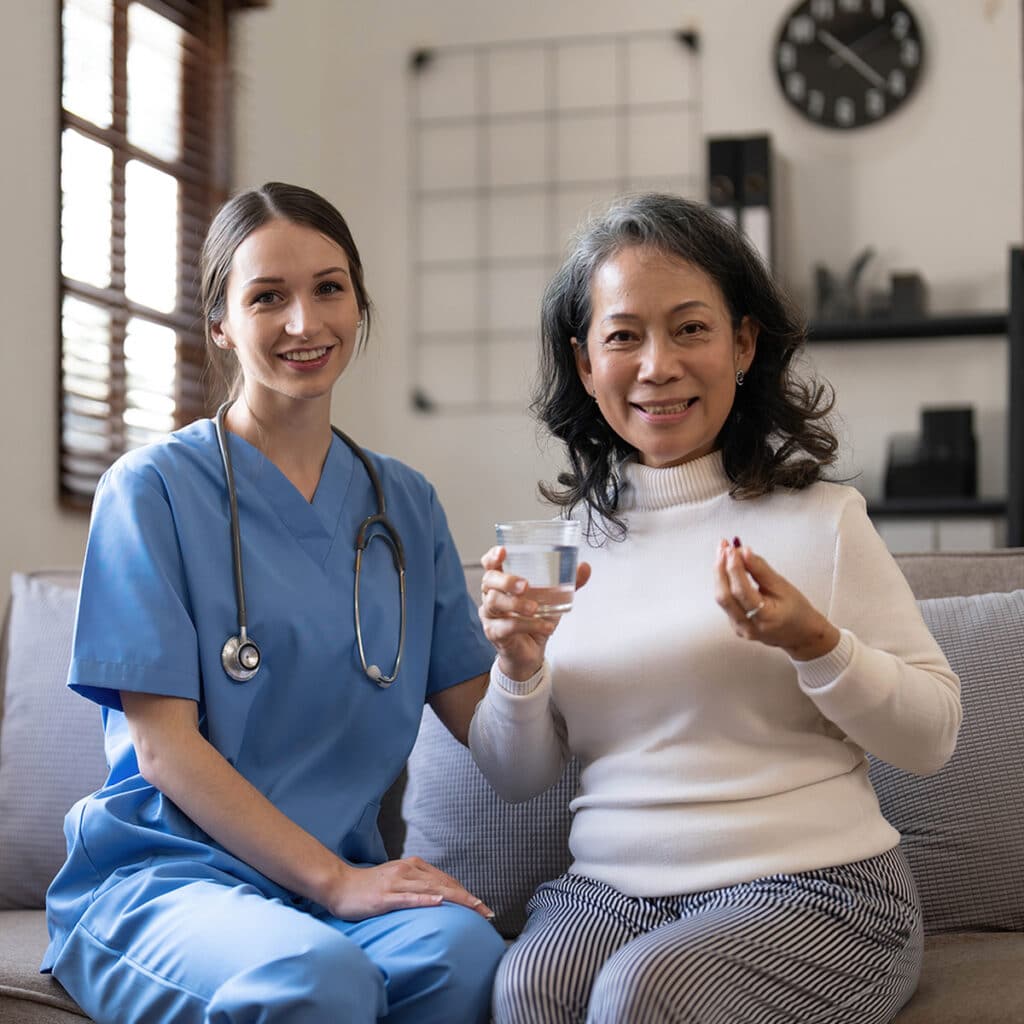 When Does a Person Need Private Duty Nursing?
Typically, private duty nursing is used in cases where a person requires in-home skilled nursing care or private nursing services. Private Duty Nursing is accessible under insurance and Medicaid and requires the oversite of an LPN or RN.
It is typically used when a person needs ongoing medical care, such as when they are dealing with a chronic condition, recovering from an illness or injury or where continuous daily care with Medication administration, G-Tube feeding and other complex medical needs is necessary. Private duty nursing can also be used in cases where a person requires extra care due to a disability or other special needs.
It can also be used to provide respite care to family members and caregivers who are caring for a loved one. Private duty nursing can be an invaluable resource for those in need of additional care.
Learn more About Us and what sets us apart from the rest. Our leadership, mission, values and vision have allowed us to shine above the rest.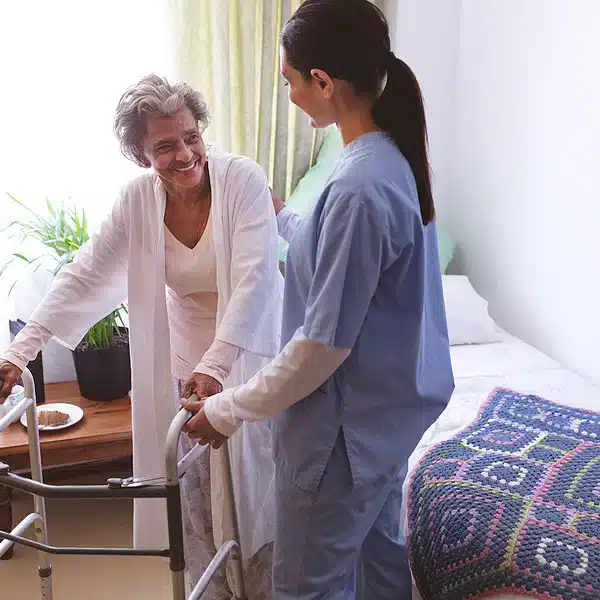 What Types of Services Are Included with Private Duty Nursing?
Providing professional and personalized care, private duty nursing encompasses a variety of services to support and sustain seniors. These services can help seniors stay safe, healthy, and independent in their homes. Private duty nursing may include the following:
Monitoring the senior's health and providing treatments

Medication management

Assistance with activities of daily living (ADLs) such as bathing, dressing, and meal preparation

Providing companionship, emotional support, and supervision
Private duty nurses are trained and experienced in providing these services and are able to personalize them to meet the individual needs of the senior. They can also provide caregivers with respite care, allowing them to take a break from their caregiving duties. Private duty nursing can help seniors remain in their own homes and can provide comfort and peace of mind for their families.
How Do I Find the Right Private Duty Nursing Agency?
Luckily, with just a few clicks, you can easily find the perfect match for your needs. To start the search, start by asking your physician, family, and friends for recommendations. You can also search online and read reviews from past customers. 
It's important to ask questions, such as how long they have been in business and what credentials they hold, to ensure the agency is qualified and trustworthy.
You may also want to take the time to contact the agency and find out more information.
Ask them about their services, fees, and what kind of support they offer. It's essential to find an agency that has experience in the type of care you need, such as pediatric or geriatric care. 
Additionally, make sure the agency has the proper insurance and licensing, and that their nurses have the proper education and training. Taking the time to research and find the best private duty nursing agency can help ensure that you or your loved one receives the best care.
Our skilled and dedicated leadership team has been working in health care for over 20 years. Click here to see the rest of our Care Services.
How Does Private Duty Nursing Provide Respite for the Family Caregiver?
Offering a much-needed break to family caregivers, private duty nursing provides a respite from the demands of providing care. Private duty nursing agencies offer experienced, certified nurses to provide in-home care for a loved one who is confined to their home due to an illness or disability. Private duty nursing offers family caregivers the opportunity to take a break from the 24-hour care they provide, allowing them to rest, recharge, and take care of themselves.
Private duty nursing aides are trained in everything from providing personal care such as bathing and dressing to managing medications, administering treatments, and providing companionship. 
Not only does private duty nursing provide respite for the family caregiver, it also provides peace of mind knowing that their loved one is being cared for by a professional who is knowledgeable and experienced in elder care. Private duty nursing can be an invaluable resource for both the family caregiver and the loved one they are caring for.
We strive to provide the highest quality of care at an affordable cost. Reach out to us today to get started.
Frequently Asked Questions About Private Duty Nursing