Access Home Care has been providing non-medical home care and private duty nursing care to seniors and intellectually and developmentally disabled (IDD/DD waiver) clients for the past 19 years. Our unique experience in this area, has enabled us to proudly serve individuals residing in residential facilities and homes. Our staff goes through DSP training by the Virginia Department of Behavioral Health. Our registered nurses are experienced in formulating a care plan and working with the local Community Services Board to ensure that your loved one receives the best care to thrive in the community.
Access Home Care has one goal in mind: To provide individuals with affordable, competent, comprehensive and excellent services in the comfort of their own home. Access Home Care makes life easier and provides you with the peace of mind. Our commitment to excellence reflects in the care we provide. We provide you with the peace of mind knowing that your loved one is receiving quality care in the home.
Dementia is a devastating medical condition that affects millions of people around the world. It is a progressive disorder that affects memory, language, behavior, and other cognitive functions. As the disease progresses, the person with dementia may require more assistance with daily activities. In many cases, dementia care at home is the best option for both the person with dementia and their family members, as it allows them to remain in the comfort of their own home.
Access Home Care's services for those with dementia provide a variety of services, including personal care, meal preparation, and medication reminders. With the right home care agency, family caregivers can rest assured that their loved one is receiving the best possible care. 
In addition, home care services provide an invaluable respite for family members who may be feeling overwhelmed by the demands of caring for a loved one with dementia. Knowing that their loved one is safe and well-cared for is a tremendous relief for family caregivers.
24-Hour Home Care

Live-In Home Care and Hourly Home Care

In-Home Care for People with Intellectual and Developmental Disabilities

Personal Care Services

Dementia Home Care

Senior Home Care
As one of our specialties, Access Home Care has specially trained nursing assistants, home health aides and nurses to provide in the group or residential homes for individuals with intellectual disability. We do provide personal and respite care, skilled nursing and intermittent care to ID waiver recipients.
Registered Nurses

Licensed Practical Nurses

Certified Nursing Assistants

Home Health Aides

Companions

Housekeepers

Grocery Shoppers

All staff are licensed, certified, insured and bonded
What is Dementia Home Care?
If you're looking for comprehensive support for a loved one, dementia care at home with Access Home Care is the answer. Dementia home care is an essential service that allows individuals suffering from dementia to remain in their own home or living environment while receiving the care they need. 
Trained and certified professionals are available to provide a range of services tailored to the individual's needs. This includes anything from basic companion services to assistance with activities of daily living (ADLs). 
Caregivers also support individuals with dementia by providing emotional and psychological support, helping with leisure activities, and helping the individual to maintain their independence. 
Dementia home care services can provide a safe, secure, and comfortable environment for individuals with dementia, making it possible for them to stay in their own home.
Providing Dementia Care at Home in Alexandria, Arlington, Fairfax, Leesburg, Reston, Herndon, Manassas, Ashburn, Falls Church, McLean, Fort Belvoir, Old Town Alexandria, Lorton, Springfield, Woodbridge and throughout Northern Virginia.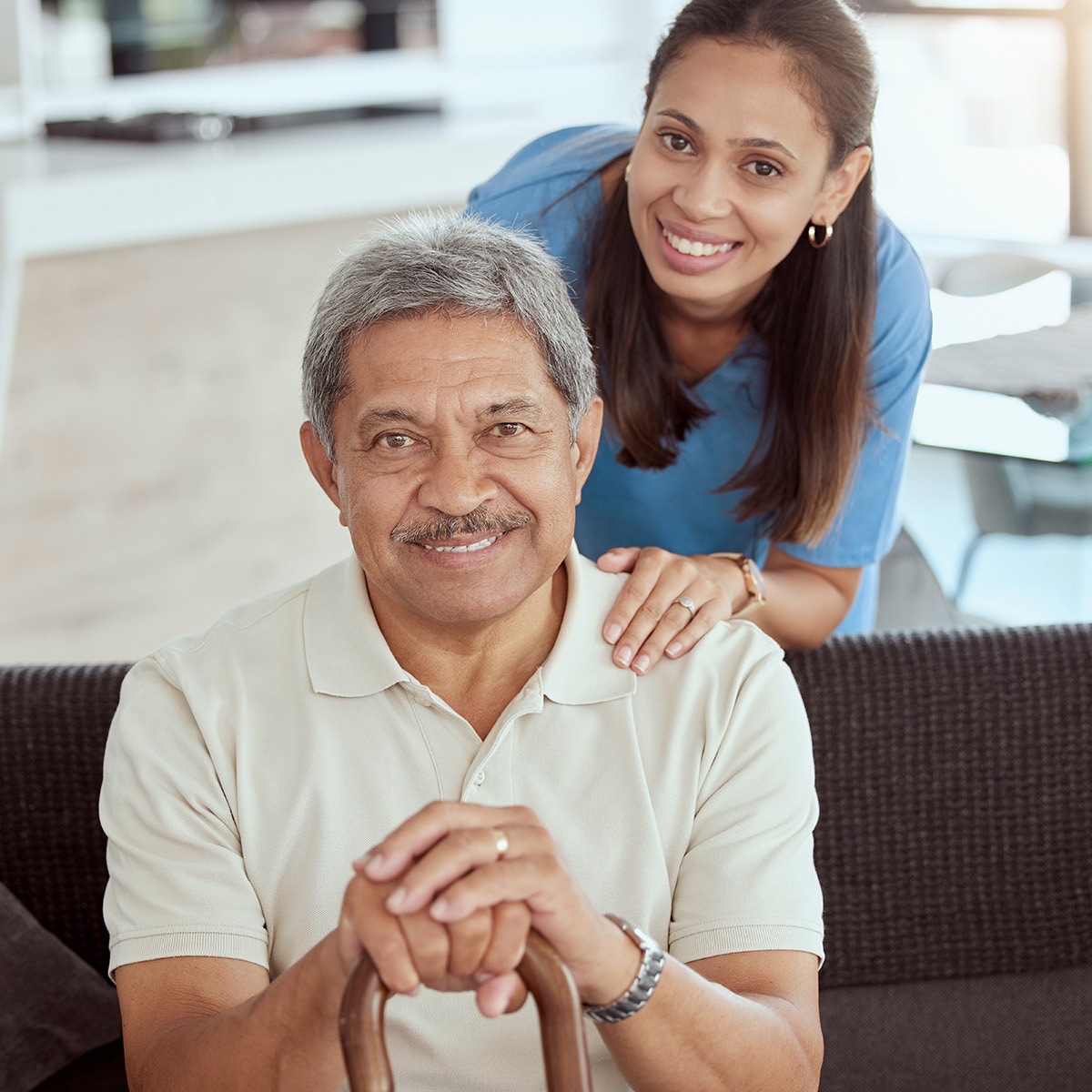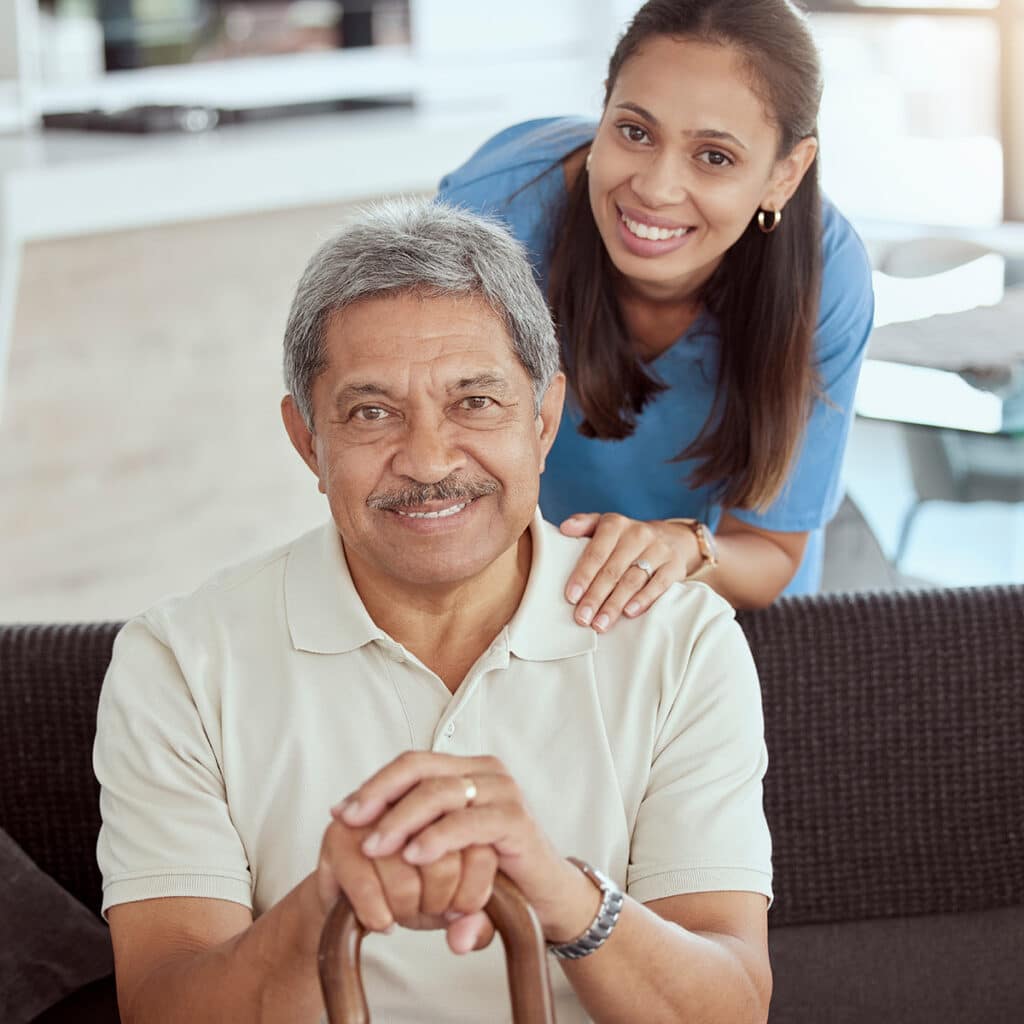 When Does a Person with Dementia Need In-Home Care?
When a loved one starts to display signs of memory loss or confusion, it's time to consider in-home assistance to help ensure their safety and wellbeing. In-home care for dementia is a great option for those who need help with daily tasks, but still want to remain in the comfort of their own home. It can also help to provide support and companionship for the person with dementia, as well as their family members. 
Here are five key reasons why someone with dementia may need in-home care:
They no longer have the ability to safely perform activities of daily living on their own.

They require assistance with managing medications and other medical care.

They need someone to provide emotional support and companionship.

They need help to remain socially active.

They need help with managing their financial affairs, such as paying bills.
In-home care for dementia can be tailored to meet the specific needs of the individual, and can provide a much-needed respite for family members. Professional caregivers can provide a wide range of services, from providing companionship and assistance with activities of daily living, to providing medical care and help with managing medications. 
With the right in-home care for dementia, your loved one can remain in the comfort and familiarity of their own home, while still receiving the care and attention they need.
Learn more About Us and what sets us apart from the rest. Our leadership, mission, values and vision have allowed us to shine above the rest.
How Do I Convince My Aging Adult that Dementia Home Care is a Good Idea?
Convincing an aging adult to accept dementia home care can be a challenge, but it can also be incredibly beneficial. It is important to approach this topic in a compassionate, patient, and knowledgeable manner. 
Showing that you understand the individual's concerns and that you are there to support them can go a long way towards helping them feel more comfortable with the idea of dementia home care. 
Start by talking about the ways that dementia home care can improve the quality of life for both the aging adult and the family caregiver. 
Explain that home care can provide the aging adult with a safe and comfortable environment to receive the care they need, and it can also relieve the family caregiver of the responsibility of providing constant care. 
This can help the family caregiver get some much needed rest, which can improve their overall quality of life.
Finally, it is important to remind the aging adult that dementia home care will be tailored to their specific needs. 
This can help them feel comfortable with the idea of receiving care from a professional, as they will be able to receive the type of care that is most suitable for their situation. 
Additionally, explain that the home care provider will be there to help with activities such as bathing, dressing, and meal preparation. 
This can help the aging adult maintain their independence and dignity while receiving the care they need to stay healthy. With the right approach, it is possible to convince an aging adult that dementia home care can be a positive experience for them.
How Do I Find the Right Dementia Home Care Agency?
Are you looking for a reliable agency to provide your loved one with the support they need? Caring for a person with dementia can be overwhelming. It's important to find a home care agency that is experienced in caring for those with alzheimers disease and dementia. The right home care agency should have a team of dedicated professionals who are compassionate and knowledgeable about dementia care.
When researching home care agencies, ask for recommendations from friends, family, and healthcare providers. You can also search online for agencies that specialize in dementia care. It's also important to read reviews and feedback from past clients to get an idea of the quality of care the agency provides. Make sure to ask questions about the agency's experience and qualifications before making a decision. Finally, make sure to find an agency that meets your needs and provides the best care for your loved one.
Our skilled and dedicated leadership team has been working in health care for over 20 years. Click here to see the rest of our Care Services.
How Does Dementia Home Care Provide Respite for the Family Caregiver?
Providing support for a loved one can be an emotional and physical challenge, but you don't have to go it alone. A quality respite care provider can give you the much-needed break you deserve. Dementia home care can provide respite for family caregivers in a number of ways:
Flexible Scheduling

: Respite care providers can help to create a customized schedule that works best for your family. This could include providing care for a few hours every day, or a few days a week.

Physical and Emotional Support

: Respite care providers can provide physical and emotional support for your loved one, so you can take time for yourself or attend to other responsibilities.

Quality Care

: Respite care providers are trained in dementia care and can provide a high level of care for your loved one.

Peace of Mind

: Respite care providers can help to alleviate some of the stress and worry that comes with caring for a loved one with dementia. You can rest assured that your loved one is in good hands.
Dementia home care with Access Home Care provides a much-needed break for family caregivers, allowing them to recharge and take care of themselves. This type of care can give you the peace of mind that your loved one is receiving quality, compassionate care while you're away. It can also help to reduce stress and anxiety, and provide an opportunity to focus on other aspects of your life.
We strive to provide the highest quality of care at an affordable cost. Reach out to us today to get started.
Frequently Asked Questions About Dementia Home Care