Access Home Care has been providing non-medical home care and private duty nursing care to seniors and intellectually and developmentally disabled (IDD/DD waiver) clients for the past 19 years. Our unique experience in this area, has enabled us to proudly serve individuals residing in residential facilities and homes. Our staff goes through DSP training by the Virginia Department of Behavioral Health. Our registered nurses are experienced in formulating a care plan and working with the local Community Services Board to ensure that your loved one receives the best care to thrive in the community.
Access Home Care has one goal in mind: To provide individuals with affordable, competent, comprehensive and excellent services in the comfort of their own home. Access Home Care makes life easier and provides you with the peace of mind. Our commitment to excellence reflects in the care we provide. We provide you with the peace of mind knowing that your loved one is receiving quality care in the home.
Senior home care can be an invaluable asset to seniors who need assistance in their day-to-day lives. It is a service that helps older adults remain independent and in their own homes, while providing them with the personalized care they need. Senior home care is a compassionate way to ensure that seniors receive the necessary care and support they need to maintain their quality of life.
Senior home care with Access Home Care can be tailored to each individual's needs and can include assistance with daily activities such as bathing, dressing, shopping, meal preparation, housekeeping, and more. Caregivers can also provide companionship, transportation, and other services that can help seniors stay safe and independent in their own homes. With the right care plan in place, seniors can maintain their independence and remain in their own homes.
24-Hour Home Care

Live-In Home Care and Hourly Home Care

In-Home Care for People with Intellectual and Developmental Disabilities

Personal Care Services

Dementia Home Care

Senior Home Care
As one of our specialties, Access Home Care has specially trained nursing assistants, home health aides and nurses to provide in the group or residential homes for individuals with intellectual disability. We do provide personal and respite care, skilled nursing and intermittent care to ID waiver recipients.
Registered Nurses

Licensed Practical Nurses

Certified Nursing Assistants

Home Health Aides

Companions

Housekeepers

Grocery Shoppers

All staff are licensed, certified, insured and bonded
What is Senior Home Care?
Need help around the house, but don't want a full-time caregiver? Look no further than home care with Access Home Care–the perfect solution for maintaining independence without sacrificing support. Senior home care provides assistance with activities of daily living such as bathing, grooming, toileting, dressing, meal preparation, and medication reminders. It can also include errand running, transportation, housekeeping, companionship, and respite care for family caregivers. In-home care can be tailored to meet the needs of each individual and can range from a few hours a week to 24-hour care.
The benefits of in-home care are numerous. It gives seniors the opportunity to remain in their own home, while also providing them with the assistance they need. It can also be more cost-effective than other forms of care, such as assisted living or nursing homes. Additionally, it allows seniors to maintain their independence and dignity while still receiving the support they need. Home care is the perfect solution for seniors who want to remain in their homes and receive the support they need.
Providing Senior Home Care in Alexandria, Arlington, Fairfax, Leesburg, Reston, Herndon, Manassas, Ashburn, Falls Church, McLean, Fort Belvoir, Old Town Alexandria, Lorton, Springfield, Woodbridge and throughout Northern Virginia.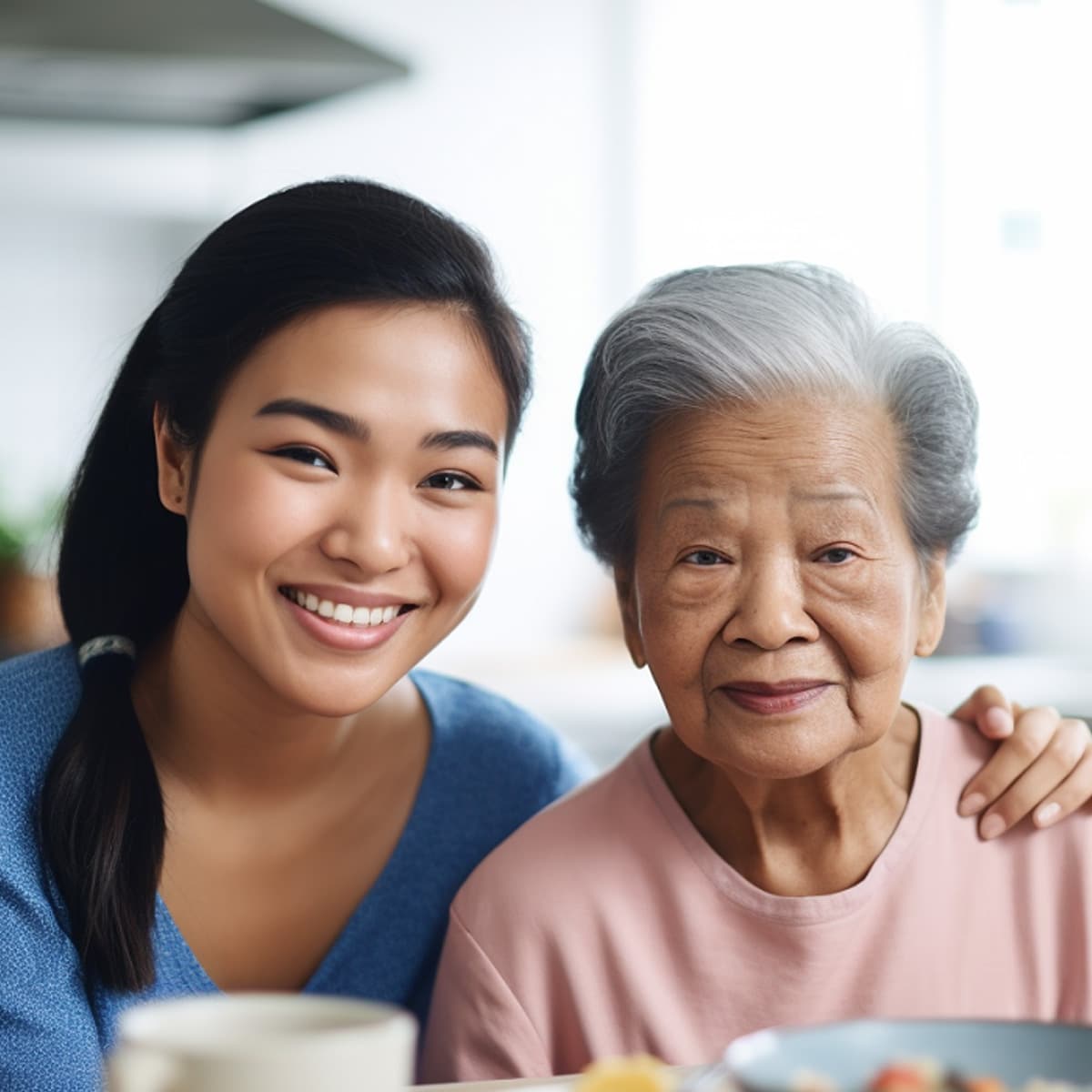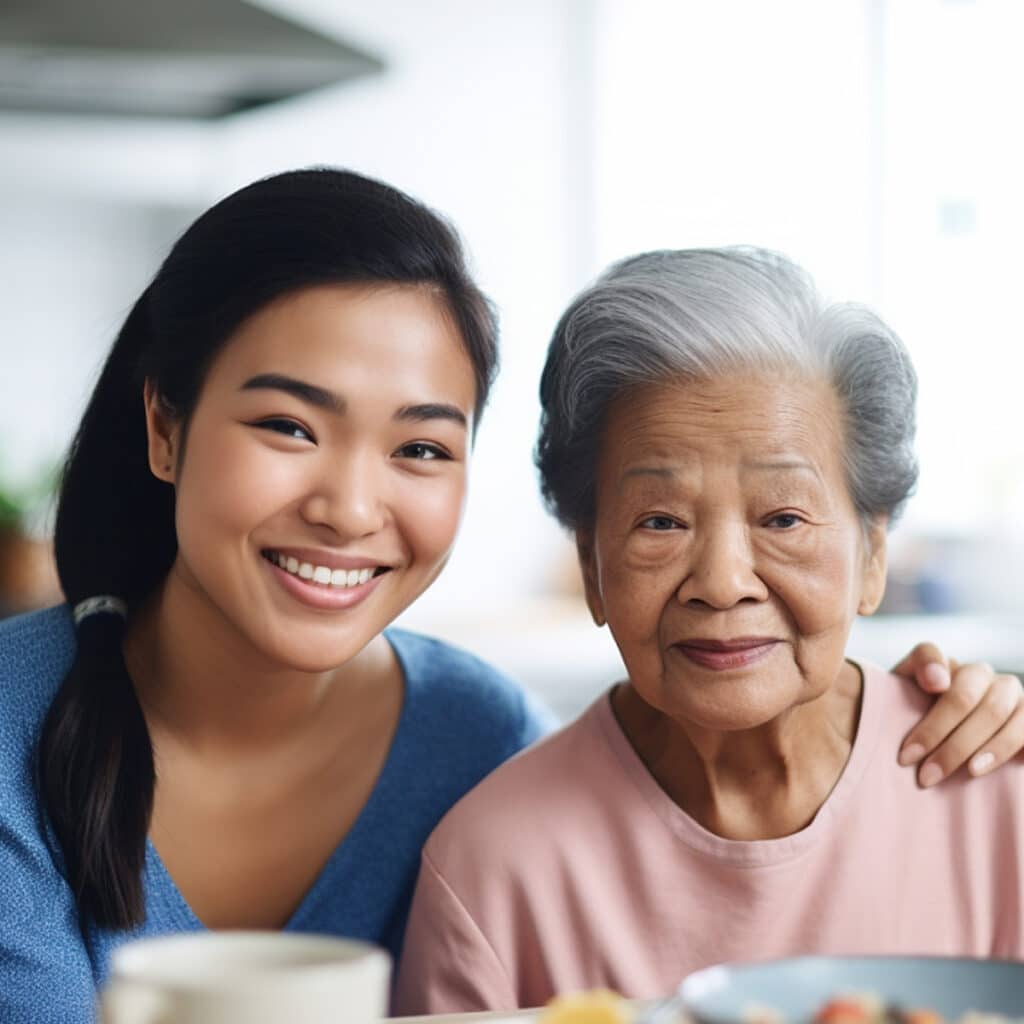 What Services Are Included in Senior Home Care with Access Home Care?
After years of hard work, your loved one deserves the compassionate assistance that comes with in-home support. Senior home care services provide a variety of support:
In terms of physical care:
Help with activities of daily living (ADLs) such as bathing and dressing
Meal preparation and assistance with eating
Aid with exercise and mobility
Medication reminders and assistance

In terms of companionship:
Assistance with errands and transportation
Engaging conversations and reminiscence
Comfortable and stimulating activities

In terms of household chores:
Light housekeeping, laundry, and other chores
Home safety and monitoring
Assistance with pet care
These services help to provide a safe, comfortable, and supportive environment for your loved one while allowing them to remain independent. Senior home care services also provide families with the peace of mind knowing their loved one is being taken care of with sensitivity and respect.
Learn more About Us and what sets us apart from the rest. Our leadership, mission, values and vision have allowed us to shine above the rest.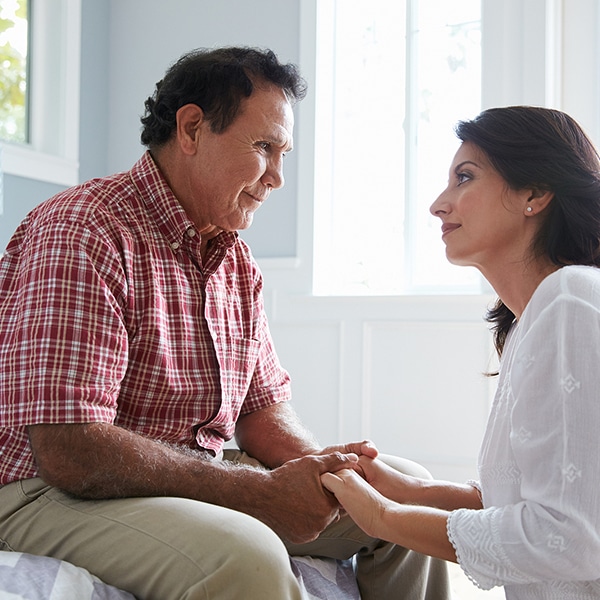 How Do I Help My Senior Understand the Benefits of Senior Home Care Services?
It's important to help your elderly loved one understand the positive impact that quality care can have on their wellbeing. Senior home care services can provide support and companionship that can help seniors live their best life. Explaining the benefits of senior home care services to your elderly loved one can be a challenging yet rewarding process.
It's important to approach the conversation with empathy and sensitivity. Here are a few tips to help you explain why senior home care is beneficial:
Safety: Explain to your loved one that having a trained, compassionate professional in their home can provide security and safety from falls and other medical emergencies.
Companionship: Explain that having someone to talk to and provide companionship can help with loneliness and feelings of isolation.
Support: Explain that a home care provider can help with everyday tasks such as meal preparation, bathing, dressing, and other activities of daily living that can become more difficult as we age.
By helping your loved one understand the benefits of senior home care services, you can provide them with the support and care they need to live a happier and healthier life.
How Do I Find the Right Senior Home Care Agency?
To ensure your loved one receives the best care, finding the right agency is key! When deciding which senior care agency to use, it is important to take into account the various services they offer, the quality of care they provide, and their level of experience. 
One of the major considerations is the type of care your senior requires. Does your loved one need help with daily living activities such as bathing, dressing, and meal preparation? Or do they need more complex care such as athome care for Alzheimer's or other chronic diseases?
It is also important to ask the right questions when interviewing potential agencies. Be sure to ask about their experience and training, any certification they may have, availability of services, their fees, and how they handle emergency situations. 
Once you have narrowed down your list of potential agencies, take the time to visit each one. This will provide an opportunity to view the facility, meet the staff, and ask any additional questions you may have. 
Doing your homework and taking the time to research potential agencies will help you make the right decision for your loved one.
Our skilled and dedicated leadership team has been working in health care for over 20 years. Click here to see the rest of our Care Services.
How Does Senior Home Care Provide Respite for the Family Caregiver?
Caring for an elderly loved one can be a heavy burden, but finding a reliable agency to step in and provide respite can lighten that load, allowing you to take a break and recharge. 
Senior home care is a great solution for families in need of respite care. It enables family caregivers to take a break from their responsibilities, while ensuring that their loved one is safe and well cared for. 
Senior home care agencies are staffed with qualified professionals who are trained to provide quality care for seniors. They are equipped to provide assistance with activities of daily living, such as bathing, dressing, and grooming, as well as providing companionship and emotional support. This allows family caregivers to take some time for themselves, knowing that their loved one is in safe hands.
Having access to respite care through a senior home care agency can provide invaluable peace of mind for both family caregivers and their elderly loved ones. It ensures that the care recipient is well taken care of, while giving the family caregiver a much-needed break from their responsibilities. Senior home care agencies can provide round-the-clock care, making it easier for family caregivers to take the time they need to rest and recharge. This can make a world of difference when it comes to providing quality care for elderly loved ones.
We strive to provide the highest quality of care at an affordable cost. Reach out to us today to get started.
Frequently Asked Questions About Senior Home Care