One recommendation you have likely gotten as a family caregiver is to find ways to cut down on the salt your parent eats on a regular basis.
Controlling sodium intake can make a major impact on health, especially for those who are dealing with certain health issues such as high blood pressure or congestive heart failure. With Thanksgiving approaching, your thoughts may have turned to how you are going to be able to help your aging parent manage these dietary restrictions while also enjoying the feast and their celebration with their family. Fortunately, there are many ways you can cut the salt in Thanksgiving dishes both for your elderly parents and for the rest of the family.
Try some of these tips for cutting salt in Thanksgiving dishes:
-If you are using boxed or canned broths or stocks in your dishes, look for "low sodium" versions. This applies to any canned soups you use as well
-If you cannot find low sodium versions of ingredients, do not add extra salt to the recipe or cut down on the extra salt you add
-Avoid salting food excessively before putting it on the table
-Add extra flavor to dishes with ingredients that don't add extra salt, such as vinegar or other spices
-Rather than serving heavily salt-laden appetizers such as snack mix and aged cheeses put out raw vegetables with cream cheese and pepper jelly, or fruit
-Pay attention to the sodium in beverages you offer. Many include sodium even if they are very sweet
Respite home care can be invaluable during the holiday season.
This is a time that is busy for everyone, and you may find yourself with activities and events on your schedule your parent cannot attend. This does not mean you need to skip these activities. Instead, rely on a respite home care provider to give your senior the customized care they need while you are away.
Whether it is for a few hours for a party or gathering, or even a few days for a getaway, respite care gives you the time you need to focus on yourself, enjoy the holiday season, and make new memories while still feeling confident you're aging loved one is getting all the care and support they need. This care provider can step in to follow your senior's schedule, support their health and well-being, and encourage them to maintain their quality of life so you can relax, or manage other responsibilities and obligations on your schedule.
If you or an aging loved one is considering Elderly Care in Springfield, VA, please contact the caring staff at Access Home Care Inc. Proudly Serving Northern Virginia and Surroundings for over 12 years.
Call Us: (703) 765-9350
https://sodiumbreakup.heart.org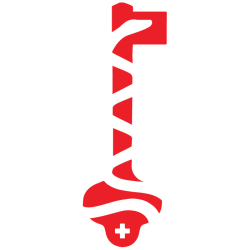 Latest posts by Anna Mensah-Nti, MSN-Ed, BSN, RN Founder
(see all)