When aging adults need more help, family caregivers often step up and continue to do all that they can do. The problem is that often time and energy are available in limited supply, leaving family caregivers feeling spread thin more often. One solution that can help immensely is 24-hour home care services, because they can offer not just practical help that seniors need, but also vital assistance for family caregivers.
Reducing Caregiver Stress
Being a family caregiver is extremely rewarding, but it also requires a lot of time, effort, and energy. What that means is that many family caregivers experience significant amounts of stress and aren't always aware of how to handle that stress. Having senior care providers with their aging adults around the clock can take a lot of that pressure off.
Offering Quality Time with Seniors
Another problem that family caregivers often face is the fear that they're not able to keep up with needs and also spend quality time with the people they love. Having an experienced senior care provider allows family caregivers to have the chance to spend quality time without feeling like they're sacrificing their senior's needs.
Enhancing Senior Safety
When seniors need help around the clock, sometimes that means that family caregivers are giving up sleep in order to make sure everything is okay. 24-hour home care takes care of needs and ensures that seniors are as safe as possible. Family caregivers are able to focus on what they need to do, especially when that means prioritizing sleep and safety in other ways.
Offering Expertise about Home Care
Few family caregivers have a lot of experience caring for aging adults. Home care professionals have a wealth of expertise when it comes to caregiving. Family caregivers are able to expand their knowledge and know that they've got specialized care available when it's needed most.
Giving Family Caregivers Respite Time
Caring for aging family members around the clock is tough to do alone, but family caregivers still try to do their best. With the help of 24-hour home care, family caregivers are able to take time away on a regular basis. That allows them to focus on their own needs more often, letting them be better care providers to the people they love.
Improving Overall Peace of Mind
Being a family caregiver can be a scary situation to be in. There's a lot of worry involved in making sure that seniors are getting their needs met. Home care providers offer a safety net for family caregivers, ensuring that aging adults are always in good hands.
24-hour home care is a valuable solution that offers support to the seniors who need help, but also to the family caregivers who want to be there for the people they love as much as possible. Knowing that there's extra support when necessary allows family members to do even more to help seniors to be as healthy and as happy as possible.
If you or an aging loved one are considering 24-hour home care in Arlington, VA please contact the caring staff at Access Home Care Inc today! Call (703) 765-9350
Access Home Care provider in Arlington, Alexandria, Leesburg, Reston, Herndon, Manassas, Ashburn, Falls Church, McLean, Lorton, Springfield, Woodbridge, Fairfax, Virginia and the surrounding communities.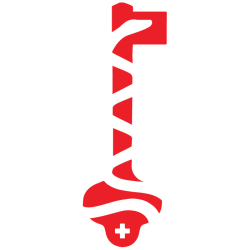 Latest posts by Anna Mensah-Nti, MSN-Ed, BSN, RN Founder
(see all)