As seniors grow older, they may find that it's a lot more difficult than they expected to continue living the way they want to, on their own terms. The good news about that is a little bit of help, especially from senior home care providers, can improve quality of life immensely. With that help, seniors can age in place for a lot longer than they might have thought possible.
Offering Different Types of Care
Senior home care offers a variety of different types of care. If seniors primarily need help managing light housekeeping tasks, caregivers can take care of that for them. Other types of care include personal care tasks, help with meal preparation, and even just companionship to help seniors spend less time alone. Care plans are easily adjustable depending on seniors' needs at any given time.
Bolstering Independence
One of the biggest reasons seniors want to age in place often comes back to wanting to remain as independent as possible. Ironically, having help from elder care professionals can be instrumental in keeping seniors independent. That's because they only have help with the tasks they need help managing. They're still able to take care of the tasks they can handle for as long as they continue to be able to do so.
Preventing Accidents and Injuries
Safety at home is a huge issue for aging adults, and it's a main consideration when family members want seniors to consider moving. Senior home care providers know what to watch for in terms of possible hazards for aging adults at home. They're able to help seniors avoid issues that can lead to serious injuries.
Reducing Stress
Seniors have a lot more that stresses them out than other people might realize. Between health issues and other concerns, seniors have a lot of worries that can drag them down. Those worries can exacerbate other health issues and can keep seniors from being able to focus on doing what they need to do in order to support their health. Home care assistance can do a lot to reassure seniors that they don't have to leave their homes, which can do a lot to reduce stress for them.
Improving Quality of Life
Having the help that they need right when they need it goes a long way toward helping seniors to have the best possible quality of life. When seniors know that they don't have to struggle through life battling tasks that are becoming more difficult, they're able to relax and simply enjoy their lives. All of that is an important piece in the puzzle that allows seniors to remain in their homes for as long as they can.
Senior home care is a valuable resource for seniors and families who need help with all sorts of concerns related to aging in place. Life doesn't have to be complicated for aging adults and there isn't just one answer for the challenges that they're facing. What seniors truly need is the support to live their lives the way that they've planned to.
If you or an aging loved one are considering Senior Home Care in Arlington, VA please contact the caring staff at Access Home Care Inc today! Call (703) 765-9350
Access Home Care provider in Arlington, Alexandria, Leesburg, Reston, Herndon, Manassas, Ashburn, Falls Church, McLean, Lorton, Springfield, Woodbridge, Fairfax, Virginia and the surrounding communities.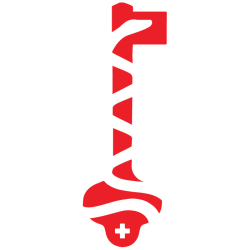 Latest posts by Anna Mensah-Nti, MSN-Ed, BSN, RN Founder
(see all)