When seniors are returning home from the hospital or need nursing assistance for other reasons, one solution is to hire private duty nursing care providers. These caregivers are nurses who are able to offer medical assistance as needed to help aging adults heal. Before seniors come home and nurses take over their care, it might be a good idea for family members to make sure that everything is ready at home. A supportive and safe home environment can make recovery a lot easier.
Ensuring a Safe and Accessible Home
The first step in preparing a home for private duty nursing care is to make it as safe and accessible as possible. This involves considering the specific needs and limitations of the individual who will be receiving care and making necessary modifications to accommodate them. Start out by minimizing clutter and removing potential tripping hazards like loose rugs, cords, or small furniture pieces. Clear pathways should be maintained throughout the home, particularly between the bedroom, bathroom, and kitchen. Ensure good lighting in all areas of the home, especially along these pathways and staircases, to reduce the risk of falls and other injuries.
Prepare for Mobility Challenges
If mobility is a concern for seniors, family caregivers may need to consider more significant modifications. For example, installing grab bars in the bathroom and near the bed can provide extra support. A raised toilet seat or a shower chair can make these areas safer and more accessible. If there are stairs in the home, a stairlift could be the answer. It's really important that the home is accessible for mobility devices and that seniors have the space that they need in order to be safely mobile, especially with assistance.
Arranging Necessary Equipment
The specific equipment needed will depend on the type of care being provided and the assistance that the senior needs. In many cases, a hospital bed, which can be adjusted for comfort and ease of care, may be necessary. Other commonly used equipment can include a wheelchair, walker, or oxygen concentrator. Private duty nursing care providers can make sure that necessary equipment and supplies are at the home before seniors are discharged home to make it easier for aging adults to have what they need.
Organizing Private Duty Nursing Care
Nurses may not need to be there every hour of every day with their patients. Communication between private duty nursing care providers, the person receiving care, medical providers, and family caregivers is important to make sure that everyone is on the same page. This helps to keep the healing process moving in the right direction for aging adults. Hiring home care providers may be a good idea to fill in the gaps with other types of assistance as well, especially as the patient starts to need less medical assistance and more practical help.
Preparing a home for private duty nursing care requires careful planning and consideration from the beginning. This preparation not only facilitates efficient care but also empowers patients, helping them feel comfortable and supported in their own homes.
If you or an aging loved one are considering Private Duty Nursing Care in Arlington, VA, please contact the caring staff at Access Home Care Inc today! Call (703) 765-9350
Access Home Care provider in Arlington, Alexandria, Leesburg, Reston, Herndon, Manassas, Ashburn, Falls Church, McLean, Lorton, Springfield, Woodbridge, Fairfax, Virginia and the surrounding communities.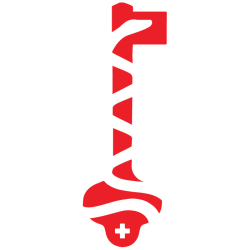 Latest posts by Anna Mensah-Nti, MSN-Ed, BSN, RN Founder
(see all)