Fingernail care often gets overlooked for seniors, but it's an essential piece of the health puzzle. Proper nail care keeps nails healthy, but it also helps to prevent infections and illnesses in seniors. Personal care at home can make fingernail care more like a spa day, and they can help with other personal care tasks too.
Challenges with Nail Care
Seniors can face a variety of challenges when it comes to fingernail care. They may have limited mobility, which makes it difficult for them to move their hands and bodies properly. They may not be able to see well enough to take care of their fingernails. Or they may face issues like ingrown or fragile nails that are difficult to care for properly.
Keep Supplies Together
There are a few supplies that help with caring for senior fingernails, so it's a good idea to gather them and keep them together in a kit. Nail clippers, a nail file, a nail brush, and an assortment of soft, clean towels are usually enough. On manicure day, a bowl of warm soapy water rounds out the supplies necessary.
Clean Nails Gently
It's important to clean nails gently, especially if they're brittle and fragile. Soaking them helps to soften the nails and cuticles. A soft nail brush helps to remove dirt and germs from under the fingernails, which is essential in preventing infections and illnesses.
Trim Nails Straight Across
After cleaning the fingernails, it's time to trim them. Avoiding rounded edges is the best way to prevent ingrown nails, so trim straight across. Shorter nails are likely to cause less damage to skin, but trimming nails too short can be dangerous also. Filing nails gently helps to smooth sharp edges and reduce injury.
Moisturize Cuticles
Some people believe that it's important to trim cuticles, but this can cause infections. Moisturizing cuticles with a hand cream or cuticle oil helps to keep them soft. Cuticle dryness is the main cause of rough pieces of skin peeling up around fingernails. Moisturizing the cuticles helps to reduce that problem.
Stay Alert for Signs of Trouble
A manicure is the perfect time for family caregivers to look for signs of trouble with the fingernails and hands. Any changes or injuries that are new might be a sign of trouble, so it's something to bring up with the senior's doctor. Pain while caring for fingernails might be another sign of trouble.
For some family caregivers, the simplest manicures are not easy at all. Or they live too far away to take care of this vital need for the people they love. That's when personal care at home services can be a huge help. Personal care at home can handle fingernail care, toenail care, hair washing, and other types of grooming assistance.
Proper fingernail care helps seniors to feel their best and also to stay healthy physically. Having a spa day with personal care at home on a routine basis ensures that seniors have the help they need maintaining their fingernails and so much more.
If you or an aging loved one are considering Personal Care at Home in Arlington, VA, please contact the caring staff at Access Home Care Inc today! Call (703) 765-9350
Access Home Care provider in Arlington, Alexandria, Leesburg, Reston, Herndon, Manassas, Ashburn, Falls Church, McLean, Lorton, Springfield, Woodbridge, Fairfax, Virginia and the surrounding communities.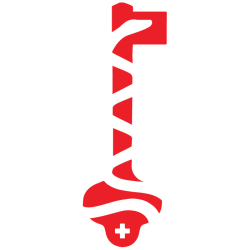 Latest posts by Anna Mensah-Nti, MSN-Ed, BSN, RN Founder
(see all)