One of the many changes that come with aging is that loss and sadness affect seniors differently. Seniors are not only faced with the possibility of losing their spouses and close friends, but they also may need to come to terms with losing independence and mobility. These kinds of losses can be tough to deal with, and seniors may feel sadness on a deeper level. With 24-hour home care and loved ones by their side, seniors can process their grief, but their support team needs to know how to help them.
How Seniors Grieve Differently
Physical symptoms are one way that older people may feel sadness differently. Grief can cause bodily pain, tiredness, or changes in how they eat and sleep. As a result of their unhappiness, seniors may also adopt a doomsday attitude and have trouble looking forward to doing things they once loved. This can cause them to withdraw. They may also feel guilty or regretful, especially if they couldn't say goodbye to a loved one or settle a disagreement with them before they died.
Tips For Helping Seniors Grieve
It's essential to be aware of these differences and give grieving seniors support and tools to fit their needs. Here are some ways the 24-hour home care team and loved ones can help seniors deal with loss and sadness:
Tell them to take care of themselves. When seniors are sad, they may be more likely to forget about their own needs. Encourage them to put themselves first by getting enough sleep, eating well, and being active.
Give seniors chances for social support. Spending time with friends and family members who can offer emotional support and company can be helpful for seniors. Encourage older people to participate in social events, join support groups, or get counseling.
Be patient and understanding. Grief is a complicated and personal process; seniors may need more time and space to work through their feelings. Don't tell them to "move on" or "get over it." Instead, be gentle and understanding.
Give resources and information. Seniors could use resources and information about loss and ways to deal with it. This can include books, papers, websites, or suggestions for local support groups or counseling services.
Help with practical tasks. Seniors may struggle to manage money, plan funerals, or deal with court issues. Offer to help them with these jobs or put them in touch with resources that can help. With 24-hour home care, they can also receive help with tasks around the house, such as cleaning and cooking.
It's also important to know that dealing with loss can take a long time, meaning they will need consistent support. Loved ones can help them find resources, help if needed, and be a source of comfort and kindness during this challenging time. Working together, the 24-hour home care team and loved ones can help seniors deal with loss and grief and improve their overall health by encouraging self-care, giving them chances for social support, being patient and understanding, giving them tools and information, and helping them with practical tasks.
If you or an aging loved one are considering 24-hour home care in Alexandria, VA, please contact the caring staff at Access Home Care Inc today! Call (703) 765-9350
Access Home Care provider in Arlington, Alexandria, Leesburg, Reston, Herndon, Manassas, Ashburn, Falls Church, McLean, Lorton, Springfield, Woodbridge, Fairfax, Virginia and the surrounding communities.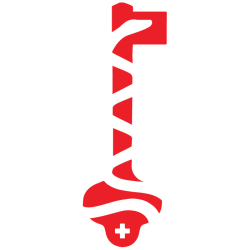 Latest posts by Anna Mensah-Nti, MSN-Ed, BSN, RN Founder
(see all)