Many changes come about with age, and often, those changes cause a wave of emotions, including depression. It's essential to pay attention to the signs of depression and help seniors work toward more positivity. While this might seem like a big task, it is possible with help from loved ones and home care. Seniors need to do a mix of physical, mental, and emotional activities that give them a feeling of purpose, connection, and overall well-being to avoid depression. Keep reading to learn things they can do daily to help them maintain a good attitude and lower their risk of depression.
Physical Activity
Regular exercise is essential for seniors' physical and mental health. Even simple things like walking, stretching, or gentle yoga can help improve mood by releasing endorphins, lowering stress, and increasing general vitality. Encouraging seniors to do workouts that are right for their fitness level and health problems can significantly affect their mental health. It is thought that seniors should focus on 30 minutes of activity a week, which might be tricky if they're not used to moving around that much. The home care team can encourage them to develop a consistent routine and even work out with them.
Social Interaction
Staying in touch with others is vital for keeping seniors from feeling lonely and depressed. Encourage seniors to talk to their friends, family, and neighbors daily. They can also do this through neighborhood groups or online platforms. Socializing with other people can help them feel valued and connected and give them a chance to get mental support. This is another excellent way home care can help, especially when seniors withdraw from social situations.
Get Creative
Doing creative things can make seniors feel good about themselves and give them a sense of success. Seniors can do things like paint, make crafts, farm, play musical instruments, or write. These things give them a way to express themselves and can help them deal with their feelings in a healthy way.
Stimulate the Mind
It's important for seniors to keep their minds busy. Encourage them to read, solve puzzles, and play games that help them remember or learn something new. Keeping the brain active can boost confidence, keep it working well, and keep you from feeling stuck. Loved ones can even gain assistance from the family's youngest members when they play games.
Volunteer
Volunteering or doing activities with a reason can give seniors a sense of purpose and satisfaction. Encourage them to help local groups by volunteering, being a guide, or participating in community projects. Contributing to society can make you feel better about yourself and give you a more positive view of life.
It's important to remember that daily tasks should be based on each senior's tastes, abilities, and health. Checking in with them regularly can help adjust the tasks to fit their needs and likes. Overall, the best way to keep seniors from feeling depressed is to build a well-rounded day. This allows seniors to feel like they have a purpose, connection, and satisfaction, which is good for their mental and emotional health.
If you or an aging loved one are considering Home Care in Alexandria, VA, please contact the caring staff at Access Home Care Inc today! Call (703) 765-9350
Access Home Care provider in Arlington, Alexandria, Leesburg, Reston, Herndon, Manassas, Ashburn, Falls Church, McLean, Lorton, Springfield, Woodbridge, Fairfax, Virginia and the surrounding communities.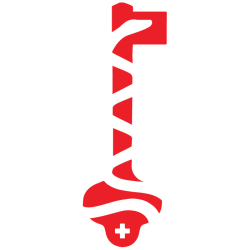 Latest posts by Anna Mensah-Nti, MSN-Ed, BSN, RN Founder
(see all)